The 62nd FACS EXCO Meeting
On October 20th the 62nd FACS EXCO (Federation of Asian Chemical Societies Executive Committee) Meeting was held. It was held during the Cambodian Malaysian Chemical Conference in addition to the former president of FACS and former president of the Chinese Chemical Society, 白春礼 (currently president of the Chinese Academy of Sciences), representatives of each member country were in attendance. The committee chair of the international relations committee of the Chemical Society of Japan, Professor Tamotsu Takahashi of Hokkaido University and CSJ Executive Director Nobuyuki Kawashima were also in attendance. After acknowledgement of the minutes of the previous meeting held in April of this year in Sapporo, activity and financial reports were presented. Furthermore, the representative from the Singapore Chemical Society summarized and reported on progress toward the 15th Asian Chemical Conference.
15ACC is planned to be held from the 19th to the 23rd of August, 2013, and professors Akira Suzuki and Ei-ichi Negishi will give plenary lectures. Also Professor Yasuhiro Iwasawa of Tokyo University of Electro-communications and former CSJ president, and Professor Kohei Tamao, Director of the Basic Science Institute at RIKEN, also current CSJ president, will present lectures "Pioneers in Asia". At this meeting it was also announced that Japan is a candidate to host the 17th Asian Chemistry Cogress. The location of the 17th ACC will be determined by vote by the member countries at the FACS general assembly.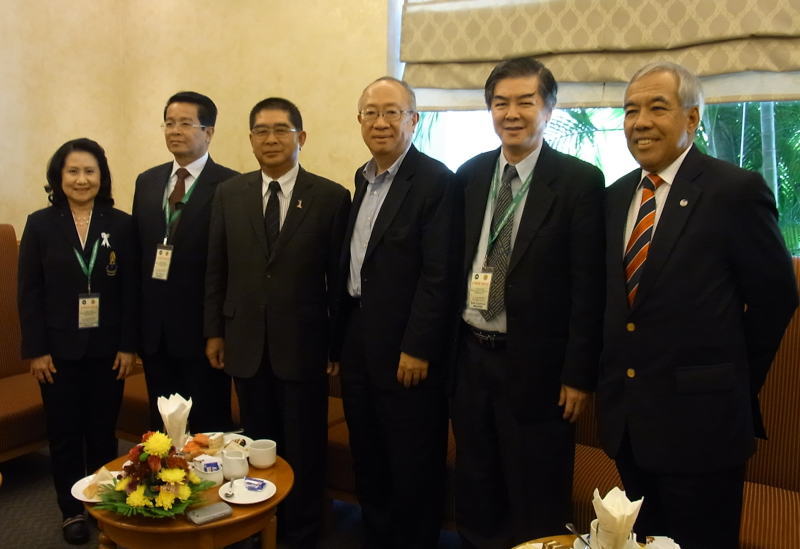 Participating in the CMCC opening ceremony with Malaysian Minister of Science, Technology, and Innovation Maximus J. Ongkili are from the left: Thai Chemical Society Chair Supawan Tantayanon, Cambodian Chemical Society Chair Neth Barom, Minister Maximus J. Ongkili, CSJ Executive Director Nobuyuki Kawashima, Malaysian Chemical Society Chair Ting-Kueh Soon, and Malaysian Science Academy Chair Ahmad Tajuddin Ali.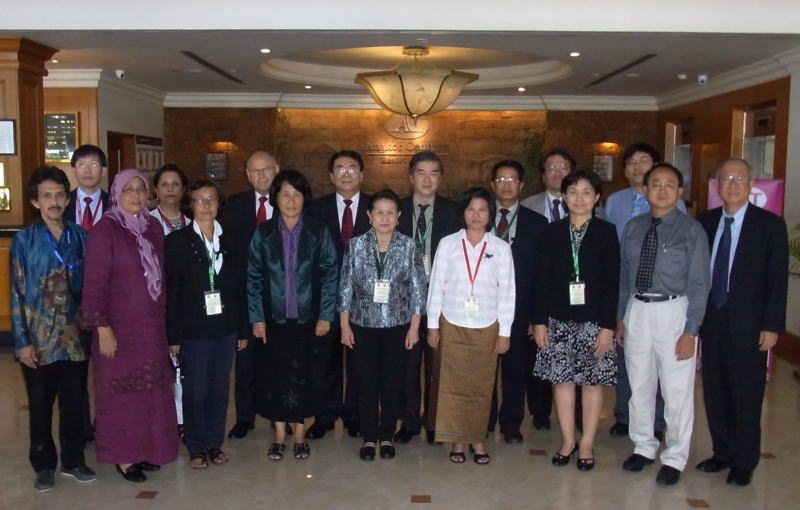 FACS EXCO Meeting participants: (Thai, Singapore, China, Malaysia, Korea, Indonesia, Jordan, and Japan representatives)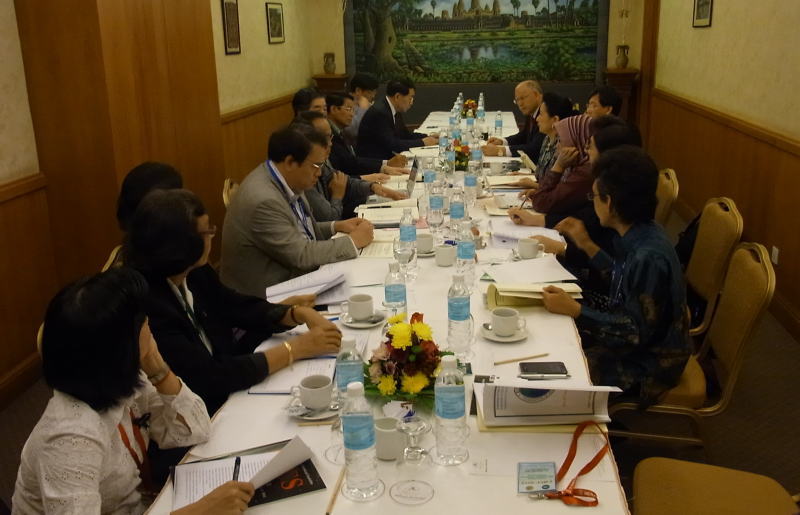 Meeting atmosphere