2014 PCCP Prize - presented jointly by RSC and CSJ
We are delighted to announce the winners of the 2014 PCCP Prizes for Outstanding Achievement of Young Scientists in Physical Chemistry and Chemical Physics. These were awarded to:
Dr. Shohei Saito (Nagoya University)

"Flexible-Rigid Hybrid π Systems that Show Environment-Dependent Multi-Luminescence for Materials Imaging Technique"

Dr. Hiroshi Sato (Kyoto University)

"Highly selective gas separation by stimuli-responsive crystalline micropores"

Dr. Eijiro Miyako (The National Institute of Advanced Industrial Science and Technology (AIST))

"Functional nanocarbon complexes for nanobiotechnological applications"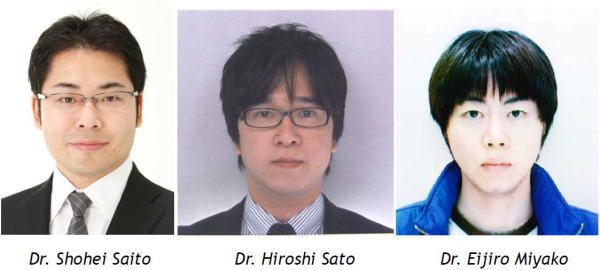 A prize ceremony will be held at the 94th Annual Meeting of the CSJ for the winners of the 2014 PCCP Prizes. The winners each will receive a commemorative book, a PCCP Prize certificate and a financial award.
Congratulations to all three prize winners.