The Chemical Society of Japan's Globalization:Promoting English presentation and International activities at the CSJ Annual Meeting
The 96th CSJ Annual Meeting will be held on March 24-27 2016 at Kyotanabe Campus of Doshisha University, in Kyoto Prefecture, Japan.
At the 95th CSJ Annual Meeting held last March, in order to foster a global perspective in the CSJ, an important issue for CSJ President Dr. Sakakibara, speakers were strongly encouraged to make presentations in English. As a result of our efforts to promote English presentation and internationalization of the annual meeting, more than 23% of the nearly 6000 presentations were in English, a remarkable increase from the 8% at the 94th annual meeting. We expect a further increase in the future.
As part of the internationalization of the annual meeting, we invited seven leaders from five Asian countries (Bangladesh, Hong Kong, Korea, Philippines, and Singapore), including five presidents of Asian chemical societies. The following are impressions of the 95th annual meeting given by the chemical society presidents.
We look forward to your active participation in the 96th CSJ Annual meeting.
---
Prof. Jasim Uddin Ahmad(President, Bangladesh Chemical society)
I attended the 95th Annual Meeting of the CSJ on invitation. I attended the International Chemists' evening reception, President Lecture and Banquet. I have also attended few technical sessions.  I was really impressed with the excellent management of all the events. Presidential address by Dr. Sadayuki Sakakibara was thought provoking and inspiring. He particularly mentioned about industry-academia cooperation and strengthening the international cooperation. He emphasized on practice of English in all activities of the scientific society of Japan. He also mentioned about the Federation of Asian Chemical Societies (FACS) and 16 ACC at Dhaka, Bangladesh and 17 ACC of Sapporo.  I am confident that this type of interaction between CSJ and other Asian Chemical Societies, particularly with Bangladesh Chemical Society, will definitely strengthen the existing good relations.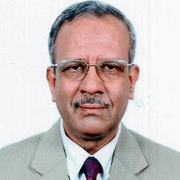 Prof. Jasim Uddin Ahmad, The President Elect of the Federation of Asian Chemical Societies, FACS (2013-15). He was the President of the Bangladesh Chemical Society (BCS) for two consecutive terms (2011-2012 and 2013-14), the General Secretary of BCS (1999-2000). He is the Honorary Director General of the Institute of Chemistry and Chemical Technologists, Bangladesh and the Chief Editor of the Journal of BCS.
---
Prof. Wai-Yeung Wong(President, Hong Kong Chemical Society)
It is my great honor to attend the recent Annual Meeting of the Chemical Society of Japan (CSJ) in March 2015 as a representative from the Hong Kong Chemical Society. The meeting was well received by participants from different countries and I can witness the increasing number of lectures conducted in English during the meeting. This definitely makes the meeting more international and will stimulate more people from overseas countries to participate. It is also nice to see more themed symposiums which hit the focus of some cutting-edge topics. I am very much looking forward to attending this again in the next year.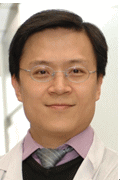 Wai-Yeung Wong received BSc and PhD degrees from the University of Hong Kong. After his postdoctoral works with Prof. F. Albert Cotton in Texas A&M University in 1996 and Profs. The Lord Jack Lewis (FRS) and Paul R. Raithby at the University of Cambridge in 1997, he joined Hong Kong Baptist University as an Assistant Professor in 1998. He is currently the Head and Chair Professor of the Chemistry Department.
---
Prof. Hong-Seok Kim (President, The Korean Chemical Society)
First of all, I would like to thank Dr. President Sadayuki Sakakibara of CSJ and Mr. Nobuyuki Kawashima of Secretary General, and the other CSJ members for the invitation to the 95th Annual Meeting of CSJ, and the hospitality during our stay in Japan. I was impressed by the president's address, focusing on chemistry-based innovation, internalization of the CSJ, and strategies of restructuring scientific journals. These agenda would be something that Korean Chemical Society (KCS) and CSJ can share common interests and experiences and I quite sure that partnership between KCS and CSJ will be more fruitful ever. I wish that CSJ make a great contribution to the advanced chemical knowledge and other sciences as well.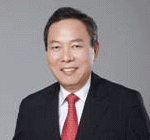 Hong-Seok Kim, PhD. Seoul National University, BS (1972-1976) KAIST, MS (1976-1978) UC San Diego, Ph.D. (1981-1985) Rice University, Post Doc. (1986-1988) Kyungpook National University, Professor (1988-present) Vice President, Korean Chemical Society (2009) President, Korean Chemical Society (2015)
---
Prof. Armando M. Guidote Jr.(President, Philippine Federation of Chemistry Societies)
The CSJ and President Sakakibara's measure that struck me the most was the promotion of internationalization. The use of English means more international chemists will attend the meetings. This can lead to more collaboration that can improve the scientific process. As a personal experience, my wife and I were delighted to talk with a Nihon University undergraduate in English. He tried his best and succeeded in communicating with us. This would never have happened 15 years ago! Japanese students would have avoided us so as not to speak in English. This will be good for Japanese and international scientists in better solving the wicked problems of the world.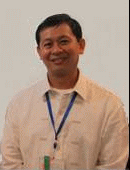 Armando M. Guidote Jr., Ph.D. BS and MS Chemistry: Ateneo de Manila University, Philippines PhD Chemistry: Sophia University, Japan (adviser: Prof. Yoshiro Masuyama) Professor, Department of Chemistry, Ateneo de Manila University former Associate Dean for Research and Creative Work, Ateneo de Manila University Trainings Coordinator, Philippine Institute of Pure and Applied Chemistry President, Philippine Federation of Chemistry Societies
---
Prof. T. S. Andy Hor(President, Singapore National Institute of Chemistry)
This is a hugely successful meeting. I am particularly impressed by the large number of international delegates and presentations in English. This is a wise move, and certainly helped to promote the Japanese chemistry research in the world, and encourage cross-national collaborations. My wish is that CSJ would continue to open up its national meetings to the world and invite more international speakers to present their lectures in English. This without question would raise the proficiency of the use of English among the Japanese students and postdoctoral researchers.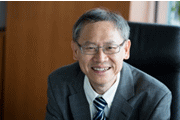 Prof. T. S. Andy Hor
The Executive Director of the Institute of Materials Research & Engineering (IMRE) of the Agency of Science, Technology & Research (A*STAR) of Singapore, and Professor of Chemistry and Fellow of the Teaching Academy of the National University of Singapore. President of the Singapore National Institute of Chemistry (SNIC), and President of the Federation of the Asian Chemical Societies (FACS).