I became the president of the Chemical Society of Japan on May 23rd 2018, approved by the General Assembly and the Board of Directors. In my two-year term, I will do my utmost to contribute to CSJ in cooperation with vice presidents and directors.
CSJ celebrates its 140th anniversary this year. Since integration with the Society of Chemical Industry of Japan 70 years ago, people from industry, government and academia have collaborated to promote chemistry and to foster younger generations. Among Japan's learned societies, coverage of fundamental science, applied science, and industrial application is an exceptional feature of CSJ.
① "Science has no borders, but scientists have their fatherland", declared Louis Pasteur. It has become the norm for researchers to interact internationally, however, many overseas researchers fail to attend our annual meeting because it is not very well known. Anglicization of the annual meeting is becoming established and we will further strengthen the function as a place of international exchange. Since Japan is entering an era of declining population, globalization is essential in a different meaning from the past. CSJ will strengthen the international relations strategy, involving overseas researchers as well as inviting them as guests. Through these activities, we will promote the "visualization" of Japanese chemistry.
② We will collaborate not only with other chemical societies but also with non-chemical societies, to create a platform where CSJ will function as a key to interdisciplinary cooperation. Interdisciplinary cooperation is necessary for the advancement of academic fields. As a core field of material production, we in chemistry have reason to fulfill this role.
③ Chemistry research requires industrial knowledge. Through earnest discussion between industry and academia, we can continue innovative activities. Also, activities linking industry and students are being established by regional branches. For fostering young chemists, these activities are all the more important.
④ CSJ has undertaken reforms of two English journals and membership journal "Kagaku-to Kogyou" (Chemistry & Chemical Industry) . We are proud to announce that the Bulletin of the Chemical Society of Japan 's Impact Factor has exceeded three, which is really remarkable among our country's learned societies. This is the result of extraordinary efforts of members who worked on journal reform and researchers who posted high-quality papers. It is expected that our journals will sustain a world-class reputation. As journal media change from print to the Web, we will further review how we publish journals that meet the needs of the times.
CSJ 2018 Basic Action Policy

1. Globalization
・ Promotion of international exchanges strategies led by International Exchange Committee
・ Promotion of Anglicization and Internationalization of the Annual Meeting

2. Industry-Academia Cooperation
・ Review and planning of events based on industrial needs
・ Operations aimed at sustaining CSJ Festa
・ Collaboration with other institutions and other fields for fostering the next generation

3. Improvement of the international visibility of our journals
・ Strategy implementation of gaining both higher visibility and profitability
・ New strategy development for international information transmission

4. Development of human resources and educational activities
・ Promoting activities fostering the next generation of human resources in chemistry
・ Promoting seamless activities from middle and high school students members to seniors

5. Reform towards our 150th anniversary (2028)
・ Planning and implementation of a future plan for the Chemistry Hall
・ Deepening relationships between other chemical societies

6. Strengthening of the organization foundation
・ Strengthen organizational initiatives to maintain and increase members

Maki Kawai
President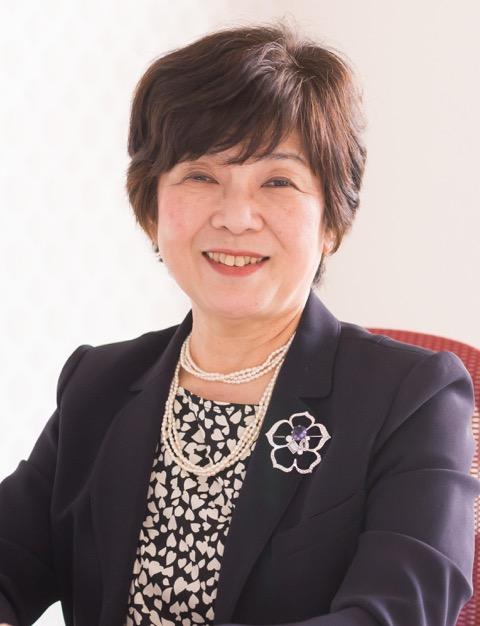 Dr. Maki Kawai
President, the Chemical Society of Japan
Director General of the Institute for Molecular Science