CSJ President Prof. Kohei Tamao meets with the leadership of CRSI
On October 8th, CSJ President Kohei Tamao visited the Chemical Research Society of India and met with Society President Prof. S. Chandrashekaran (Honorary Professor, Dept. of Chemistry, Indian Institute of Science) and other leaders. Professor Tamao, while in Bangalore on RIKEN business, had the opportunity to meet with Prof. Chandrashekaran and share ideas. Although CRSI was founded in 1999 and is a young society, it has 1,800 members, 14 divisions, and has an annual conference every February. According to Prof. Chandrashekaran, CRSI intends to coordinate with the international chemical community, such as participating in RCS symposia, and applying for membership in the Federation of Asian Chemical Societies. On the same day, Professor Tamao met with CRSI Founder President and JNCSR Honorary President Prof. C.N.R. Rao. Prof. Rao, known to be a Japanophile, is Science Advisor to the Indian Prime Minister. CRSI greeted as CRSI Honorary Fellows Professors Takuzo Aida, Suzumu Kitagawa, Akira Fujishima, Keitaro Yoshihara, and Masakatsu Shibasaki from Japan.
Note 1: In India there is also the Indian Chemical Society, founded in 1927 Note 2: JNCSR is the Jawaharlal Nehru Centre for Advanced Scientific Research.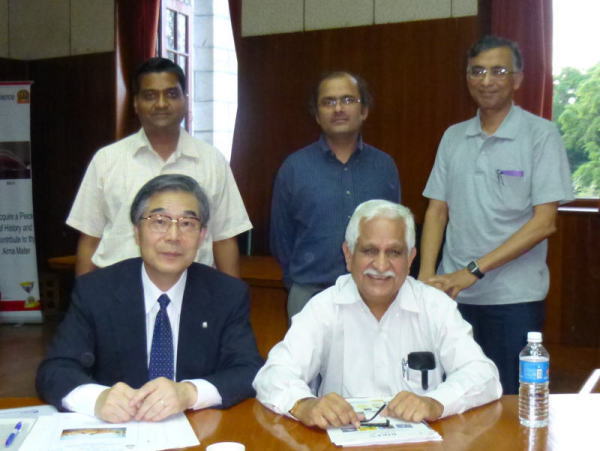 Front raw from left, Kohei Tamao (CSJ Pres.), Chandrashekaran (Pres. The Chemical Research Society of India ) Back raw from left, G. Mugesh (Secretary general), N. Jayaraman (Secretary), Prof. U. Maitra (IIS )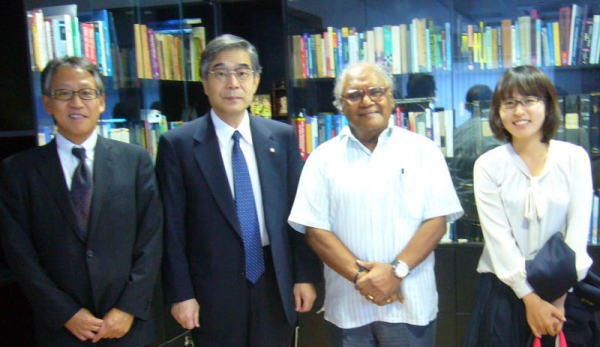 Kohei Tamao (CSJ Pres.), Prof. C. N. R. Rao