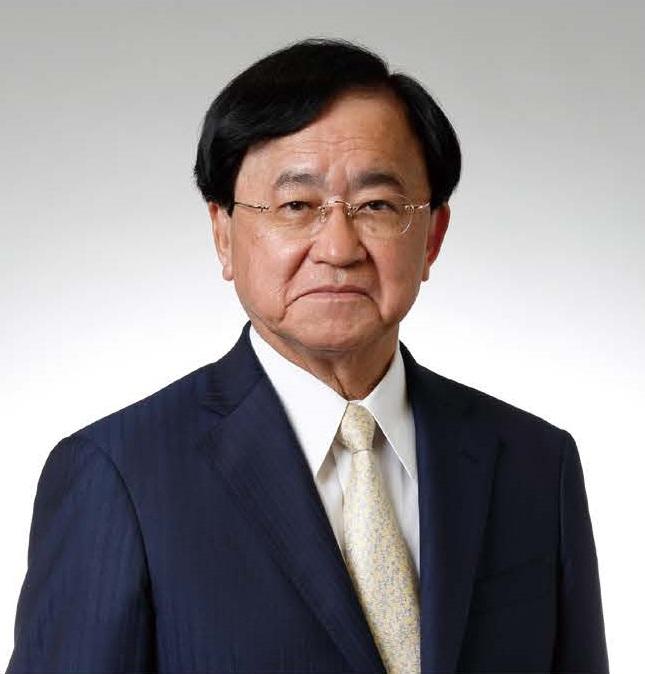 Dr. Yoshimitsu Kobayashi

President, the Chemical Society of Japan
Mitsubishi Chemical Holdings
Mission & History
The Chemical Society of Japan (CSJ), initially named the Chemical Society, was founded in 1878 by approximately twenty motivated and enthusiastic young scholars wishing to advance research in chemistry. Later, it was renamed The Tokyo Chemical Society, and eventually given the present English name of "The Chemical Society of Japan."
In 1948, it merged with the Society of Chemical Industry, founded in 1898. Thus the CSJ has a history encompassing 140 years, with a current membership exceeding 27,000, and is one of the most affluent academic societies in Japan, covering most areas of pure and applied chemistry.
It has contributed and circulated the results of chemical research to chemists and industry throughout the world. The prime mission of the CSJ is to promote chemistry for science and industry in collaboration with other domestic and global societies. Above all, the overriding purpose of the Society is to contribute to the betterment of human life.
To pursue these missions, the Society holds various academic conferences, lecture meetings and publishes journals and books. Today, the world shares common pressing issues, interests relating to energy, food, environmental problems, safety, human health and education, which require a rapid exchange of information in every field of research with other countries.
The CSJ has a long history in chemical education and in its outreach program to the public. These activities have recently been redoubled to heighten public awareness, and to stress the importance of chemistry's role in solving the many problems besetting people and the environment today.
Board
Board of Directors
President
Yoshimitsu Kobayashi Mitsubishi Chemical Holdings Corp.
Vice Presidents
Masahiro MiuraOsaka University
Hiroyuki UmetaniTeijin Ltd.
Yoshiaki OdaSumitomo Chemical Co., Ltd.
Takeshi ShionoHiroshima University
Mitsuhiko ShionoyaThe University of Tokyo
Koji WatariNational Institute of Advanced Industrial Science and Technology
Executive Director
Mitsuo SawamotoChubu University
Directors
Masahiko AnnakaKyushu University
Junji Ichikawa University of Tsukuba
Takashi OkazoeAGC Inc.
Tomomichi OkanoLion Corp.
Masaru OguraThe University of Tokyo
Sensuke OgoshiOsaka University
Hiroyuki OsadaInstitute of Physical and Chemical Research
Kenji KitayamaDaicel Corp.
Nobuo KimizukaKyushu University
Teruyuki KondoKyoto University
Yasutaka SumidaNippon Shokubai Co., Ltd.
Rika SekineShizuoka University
Hiromi Nakai Waseda University
Atsushi NakajimaKeio University
Shinjiro HayakawaHiroshima University
Yujiro HayashiTohoku University
Michikazu HaraTokyo Institute of Technology
Atsushi FukuokaHokkaido University
Akane MiyazakiJapan Women's University
Auditors
Tsugio Kitamura Saga University
Soichiro KyushinGunma University
Naoto ChataniOsaka University
Makoto NishimotoAsahi Kasei Corp.