CSJ Lectureship Award 2019 Winners
The following are the recipients of the 2019 Lectureship Awards given by the Chemical Society of Japan(CSJ). As a part of our effort to promote internationalization, the CSJ established "Lectureship Award" in 2007 in cooperation with 21 Divisions. All applications are to be reviewed by the affiliated Divisions. This year 2019, 10 Divisions selected the 19 outstanding young chemists as the "2019 Lectureship Award winners" among large number of applicants.
On the occasion of the CSJ Annual Meeting, winners are supposed to deliver their keynote lectures at the site of the half-day symposium named "Asian International Symposium" together with Asian Special lecturers and promising young Japanese chemists.
2019 Lectureship Awards
*Awards fields
2019 Asian Special Lecturers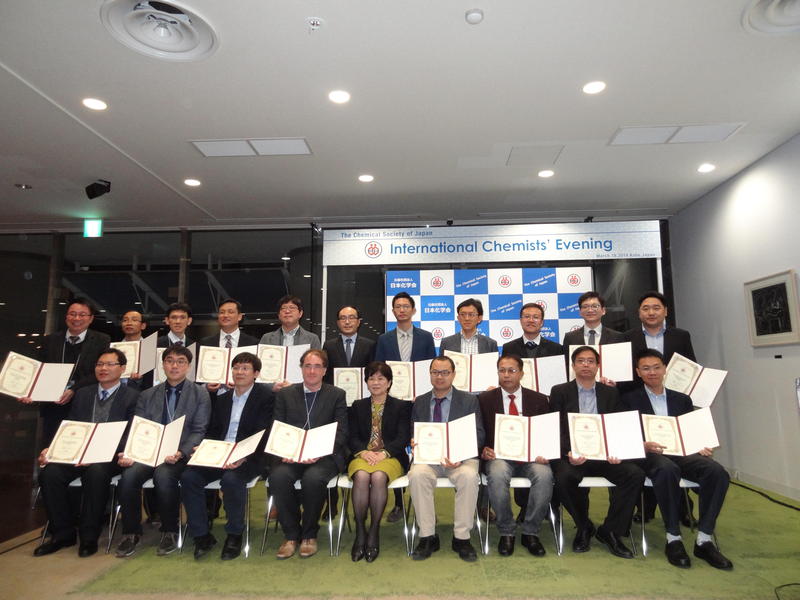 Winners of 2019 CSJ Lectureship Award with Prof. Maki Kawai, the president of CSJ.